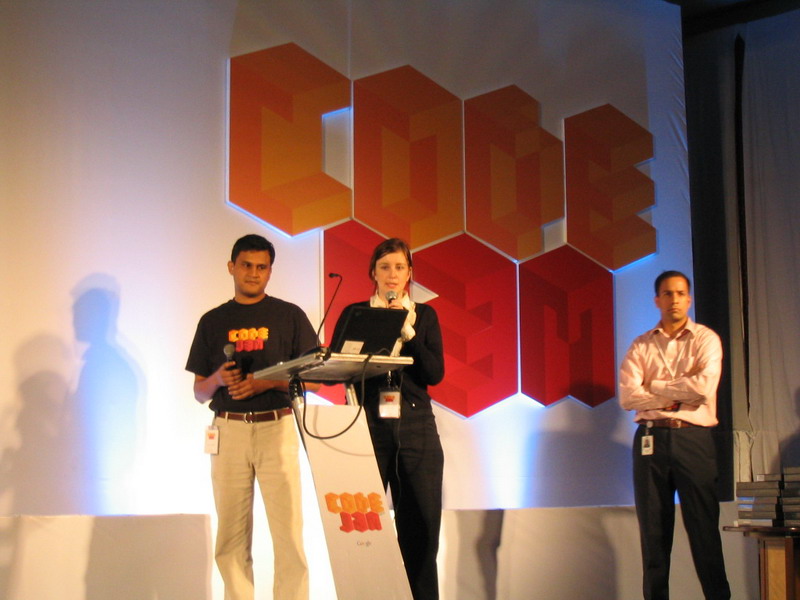 Annie Driscoll begins the Winner Awards announcements!
I only take pictures of people that I know about and mostly are my Indonesian friends. I'm sorry I cannot take pictures of all winners.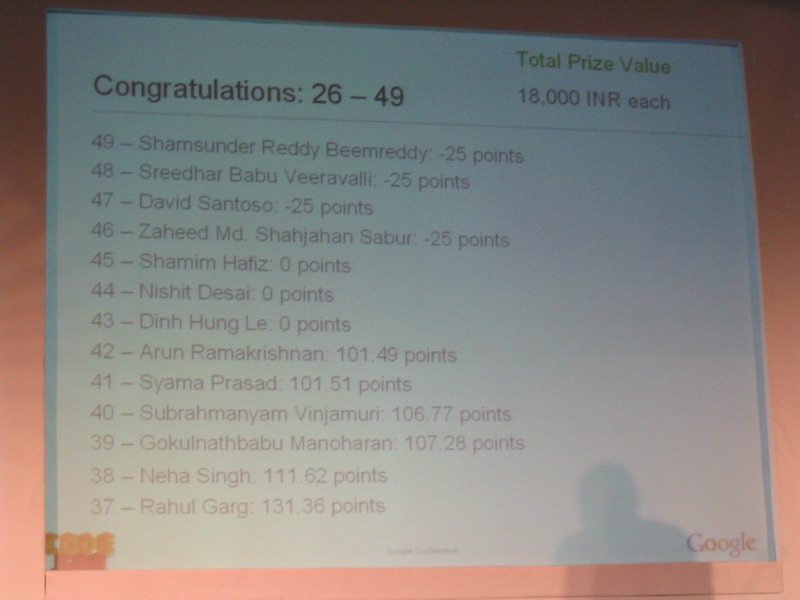 This is the list of winners from 49th place to 25th place.
The winners were called one by one and went to podium to get the Certificate and an iPod nano (4 GB)!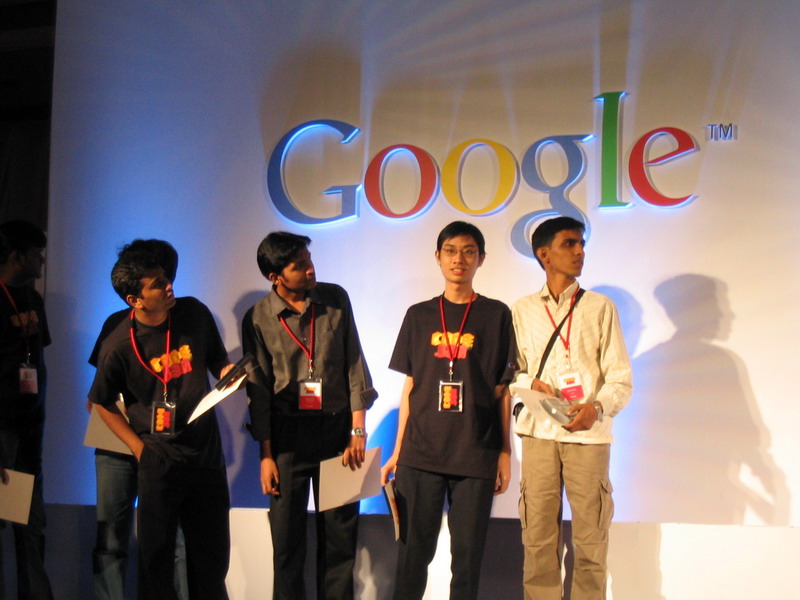 The 47th place is David Santoso Anggakusuma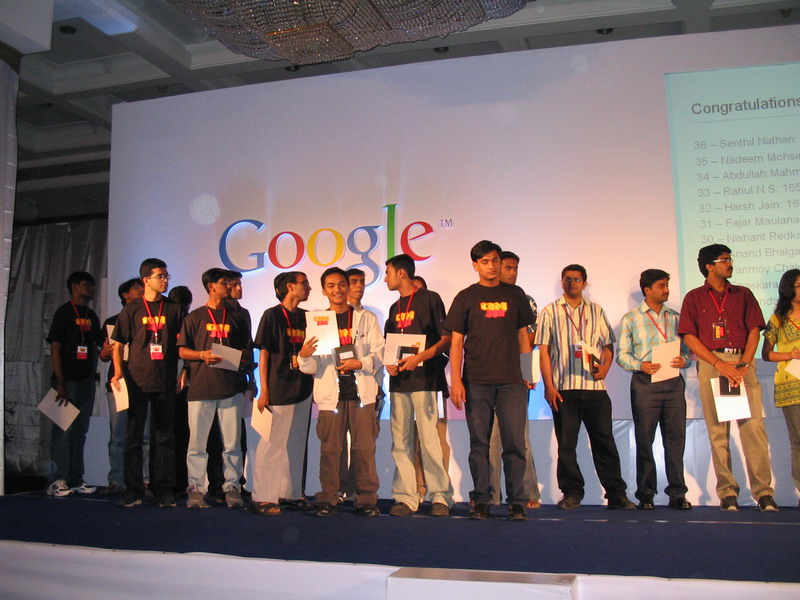 The 31th place is Fajar Maulana Firdaus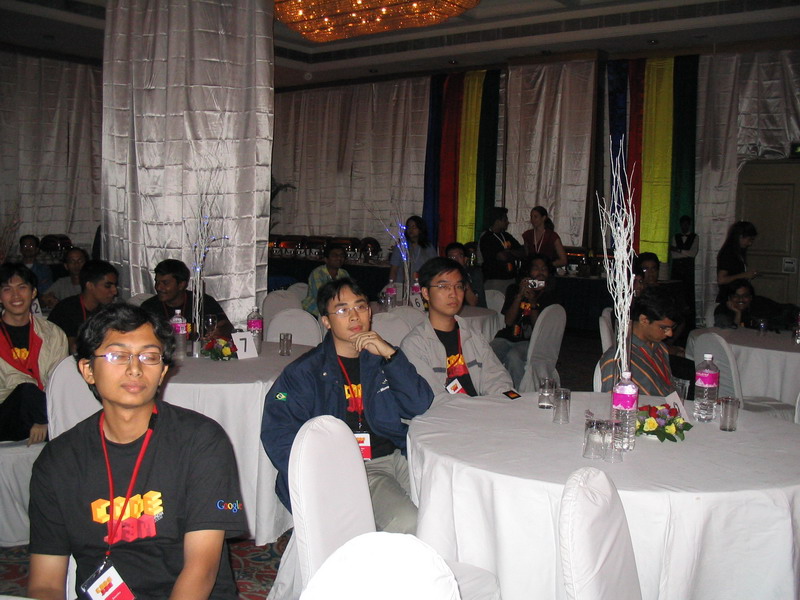 The others whose name were not called yet, waits. The longer the waiting time, the better :D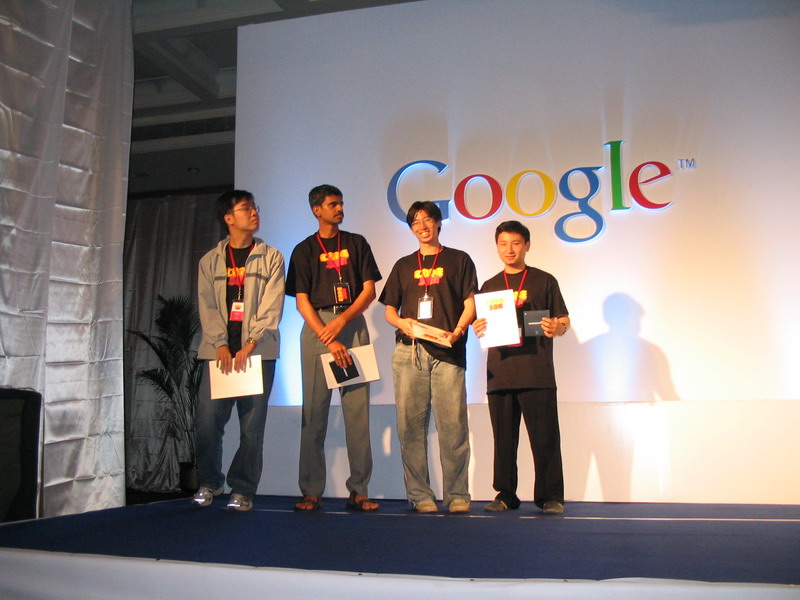 The 20th place is Hanny Yulius Limanto
The 18th place is Pascal Alfadian
The 17th place is Felix Halim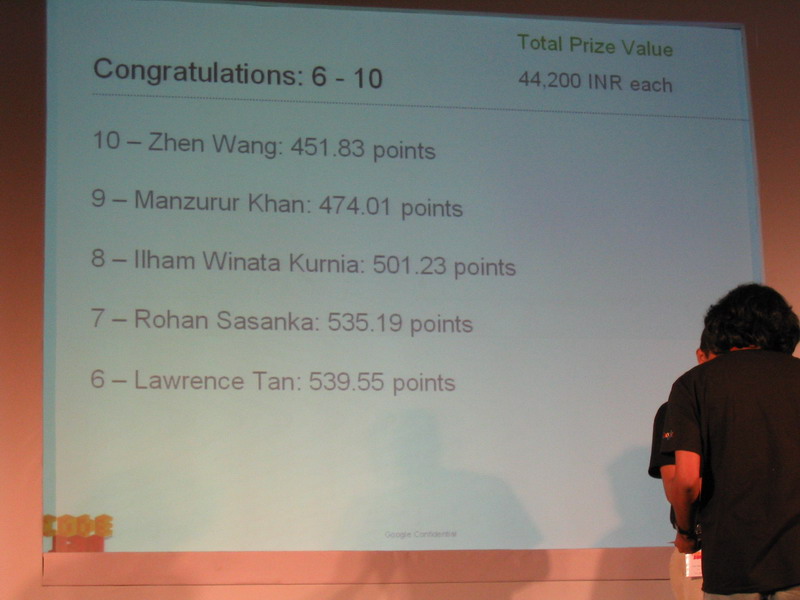 This is the list of winners from 6th place to 10th place.
I missed the picture for the list 21-36 and 11-20, damn... any body got the picture or list? (complete names)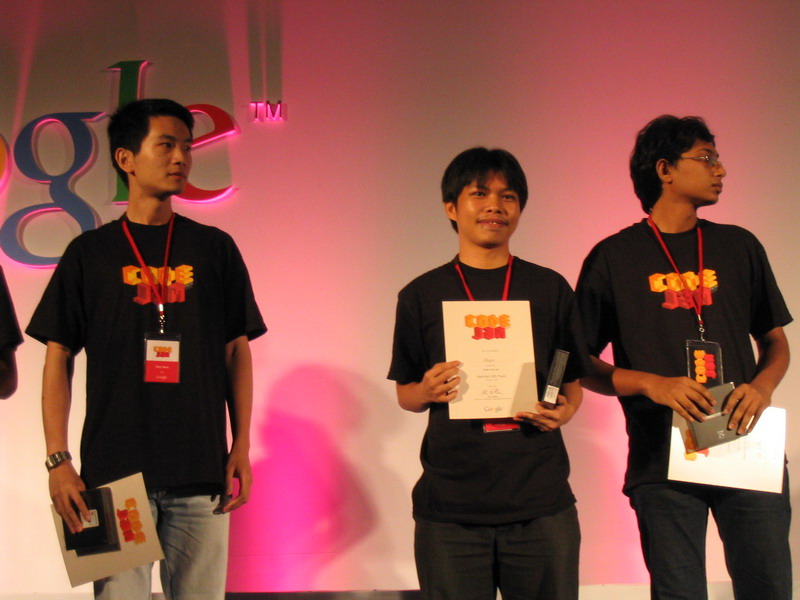 Left: The 10th place is Wang Zhen
Middle: The 8th place is Ilham Winata Kurnia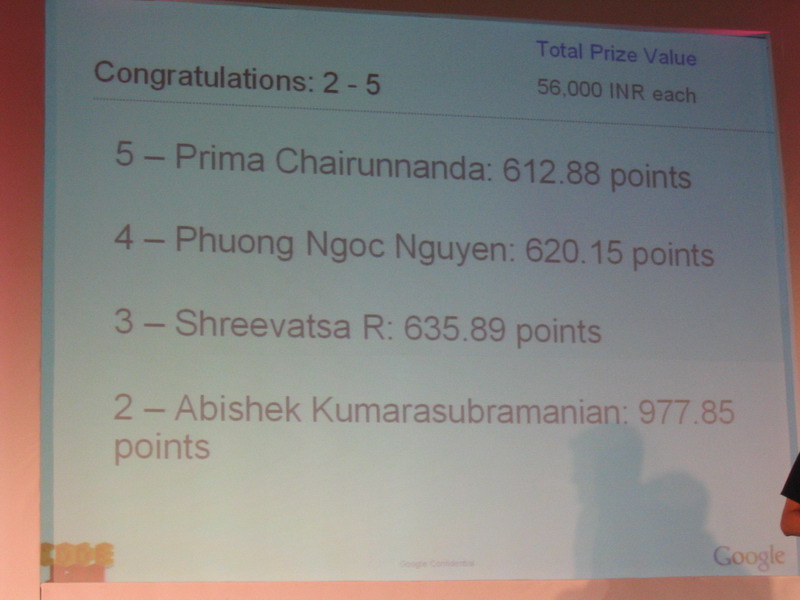 This is the list of winners from 2nd place to 5th place.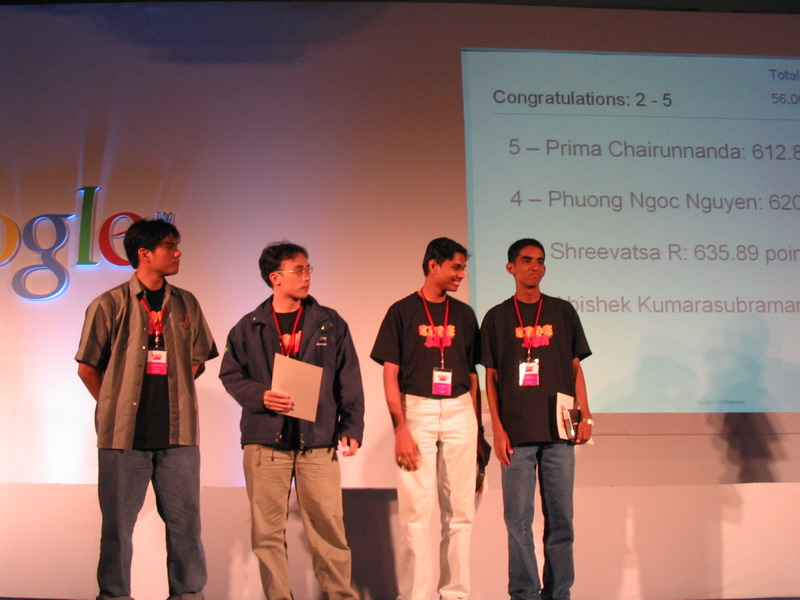 This is the 5th to the 2nd (from left to right). See the names on the slide.
As I said, good things comes to those who wait. The one who wait the longest is the winner. And the winner is...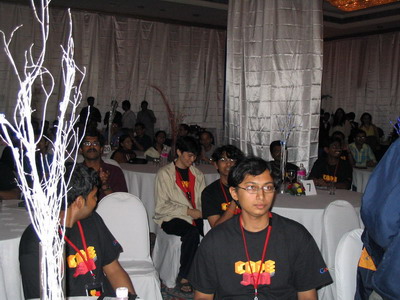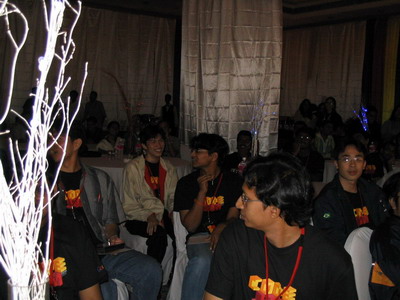 Ardian KP waited the longest :D Everybody was looking at him :o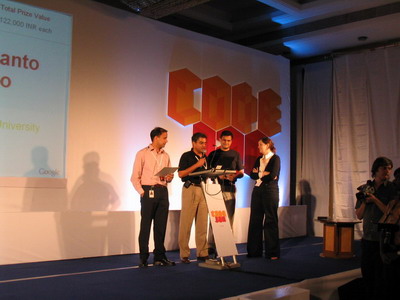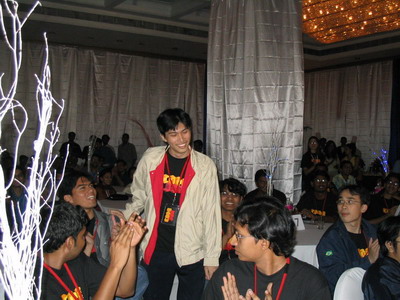 And the name was called, Ardian Kristanto Poernomo!!
Hurray... he did it again! (last year he also won the 1st champion)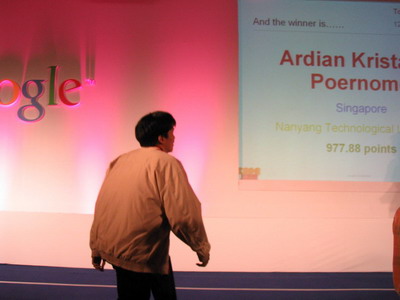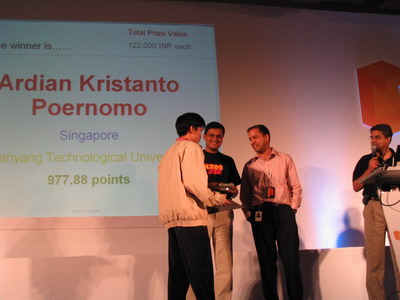 I captured every move he made to the Podium :D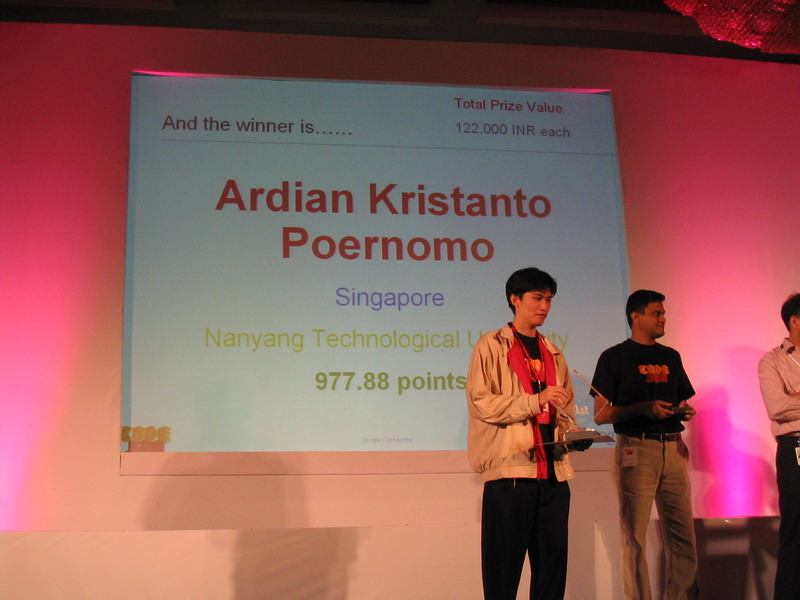 Let's see in a close up pic, the SnapDragon from Indonesia :P (Yes, from Indonesia)
The slide shows "Singapore" only because he resides in NTU (Singapore)
This causes wrong perceptions and assumptions...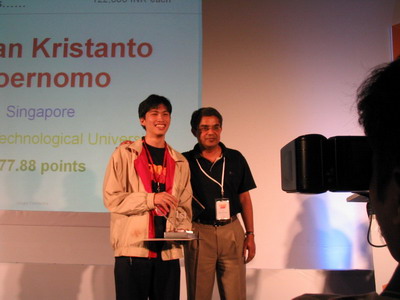 Pictures with Arvin Jain and Kannan Pashupathy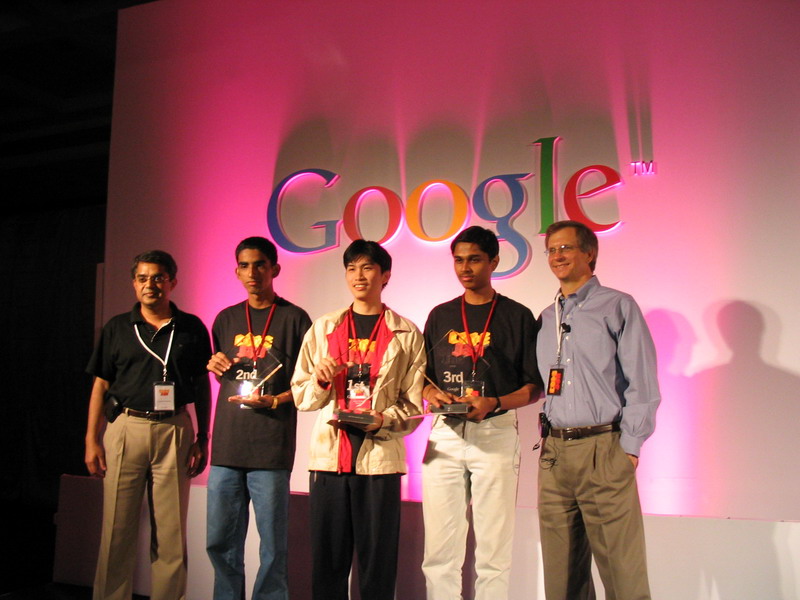 Left-right: Kannan Pashupathy, Abishek, Ardian KP, Shreevatsa, Alan Eustace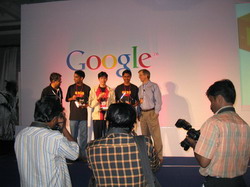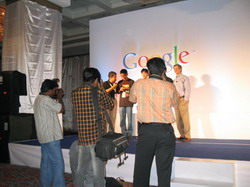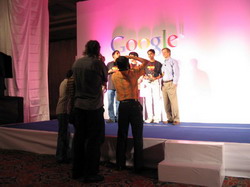 I have to say, this is the longest taking picture I ever see.
The reporter / cameraman keep shooting for almost 5 minutes without stop.
Of course, the photo models should always keep smiling :D
Here is the The official list of winners but only handles not the "real" names.
Next : Google Tech Talk (continued) and dinner

Back to Home