Early in the morning I woke up do all necessary things people do in the morning then put Google T-Shirt on.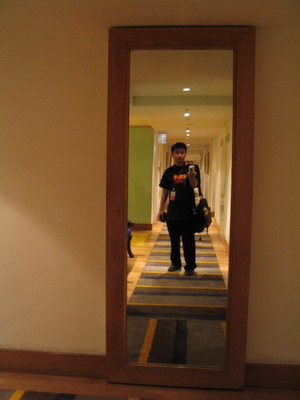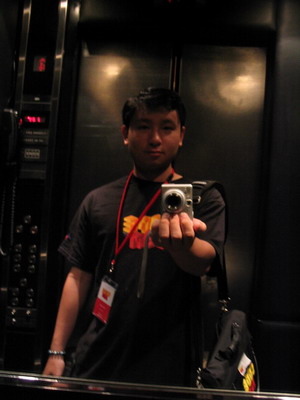 Me taking picture of me whenever I see mirror during my way down from my room to the breakfast place (Monsoon)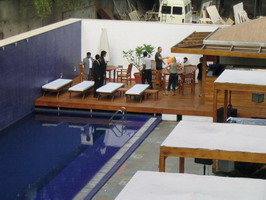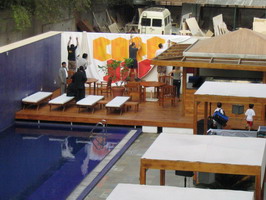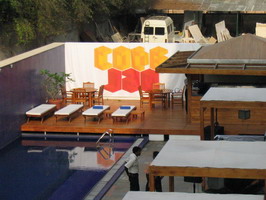 From the Ilham's place, we can see the Google India Code Jam logo is placed at the pool side.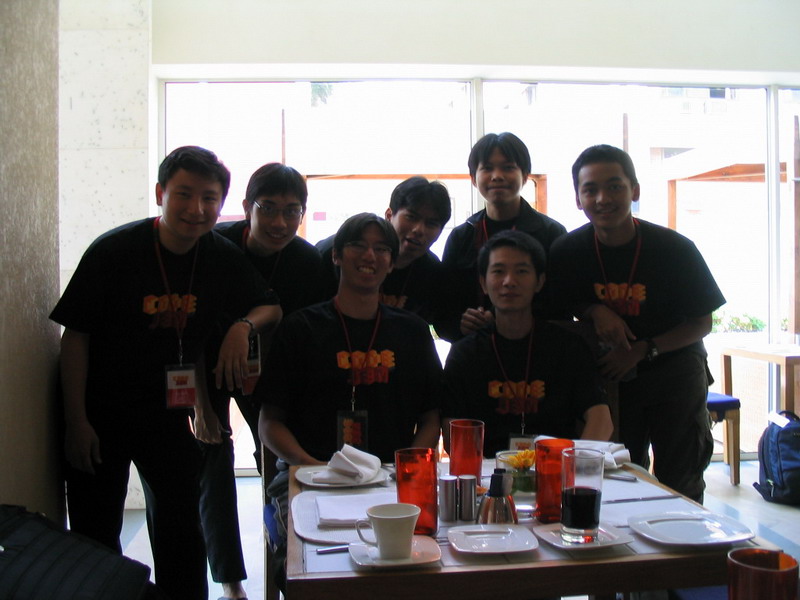 Itadakimasu...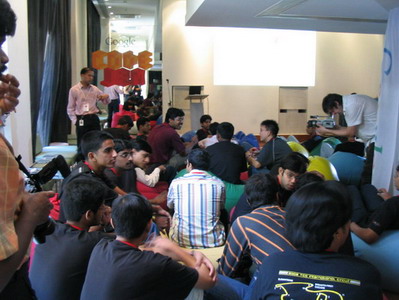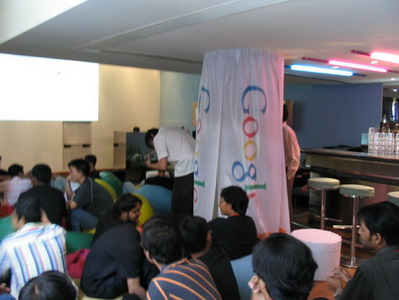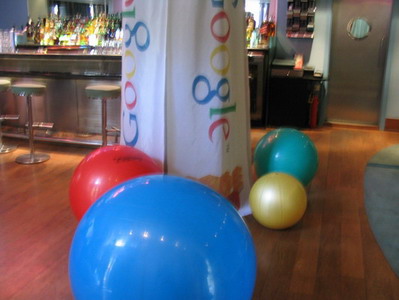 This is the room where Google Tech Talk about Intro to Google Culture and Team Event was held.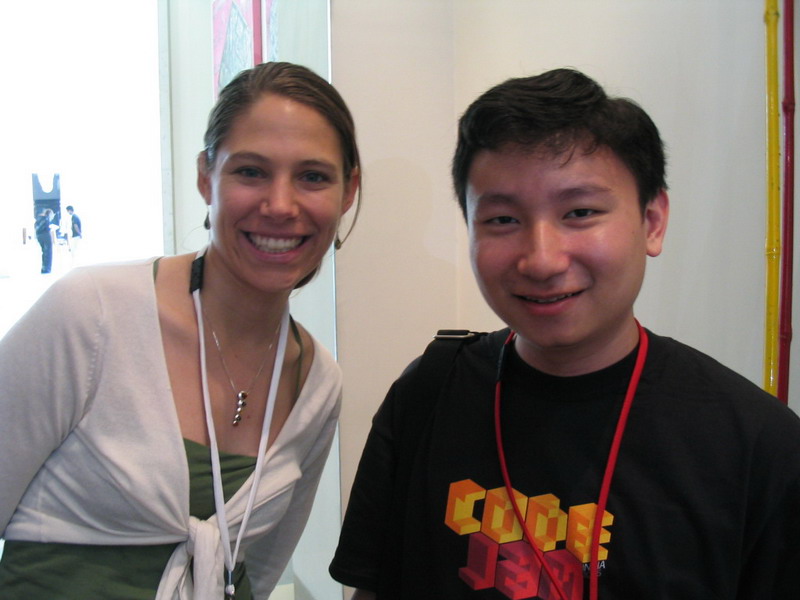 This is Jeanne Williams, she helped me a lot in getting me and the others for VISA and Ticket.
She is nice and very-very friendly. Thank you Jeanne! I really appreciate your help for my ticket before :)
After breakfast, we were introduced to Google's culture in the Google Tech Talk session.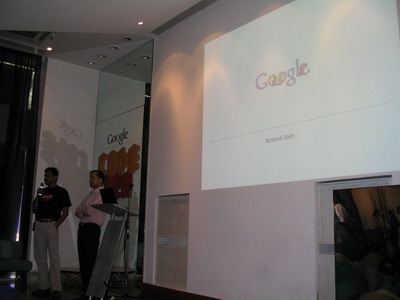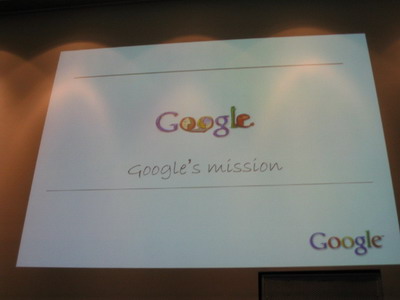 The presenter was Arvin Jain. He talked about Google mission, culture, team event, 20% rule, etc...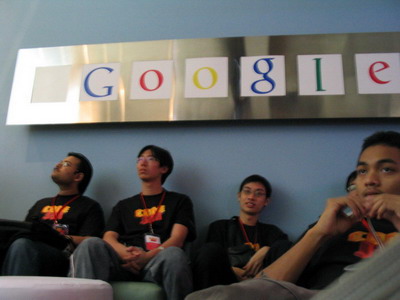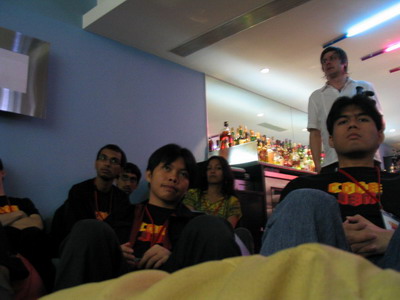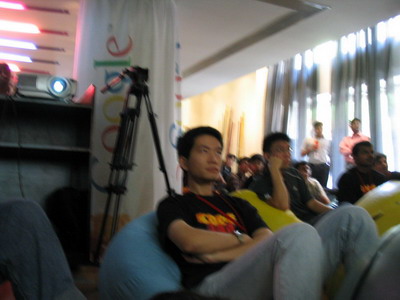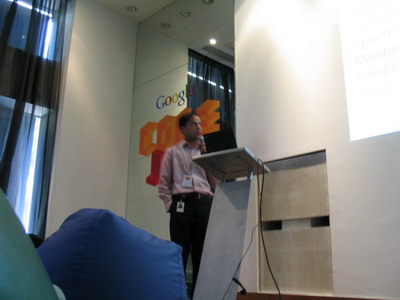 We sat back and watched the presentation.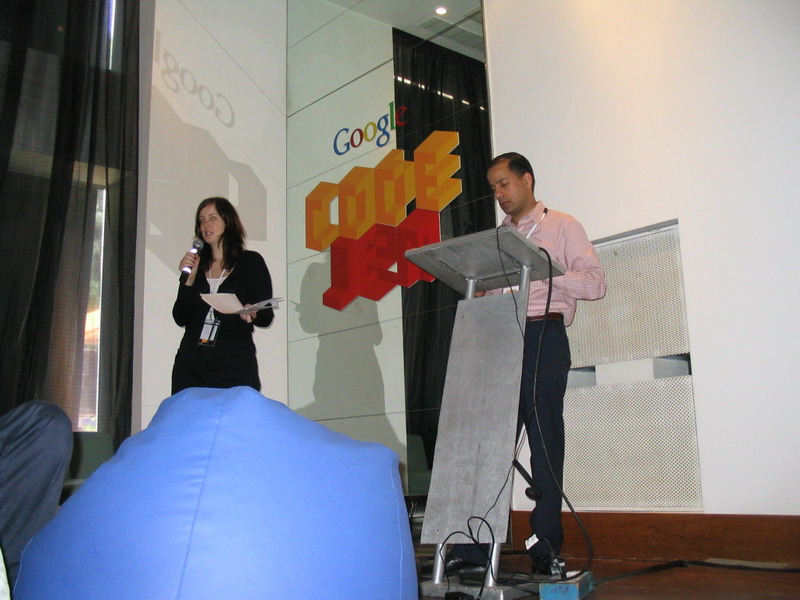 After the Google Tech Talk, we had a small game at the pool side.
Annie Driscoll ended the presentation and moved us to the pool side.
Next : The Contest Begins!!

Back to Home