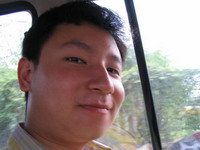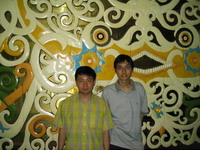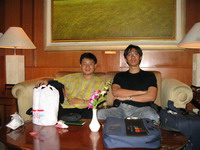 Left pic: It's me, Felix Halim; Middle pic: Me with David Santoso Anggakusuma; Right pic: Me with Pascal Alfadian
We transited to Singapore and along with the other contestants flew to Bangalore, then register to the Park Hotel (same with last year).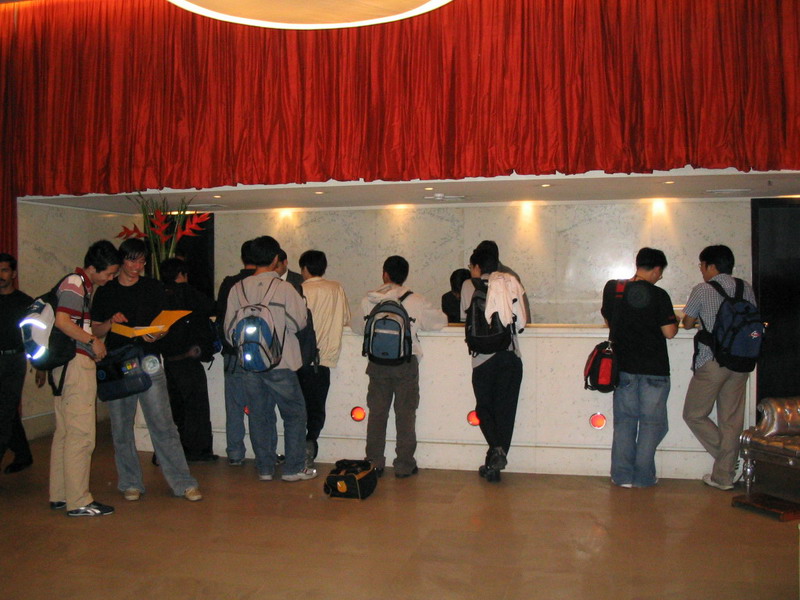 We registered to the Park Hotel to get the Room Numbers.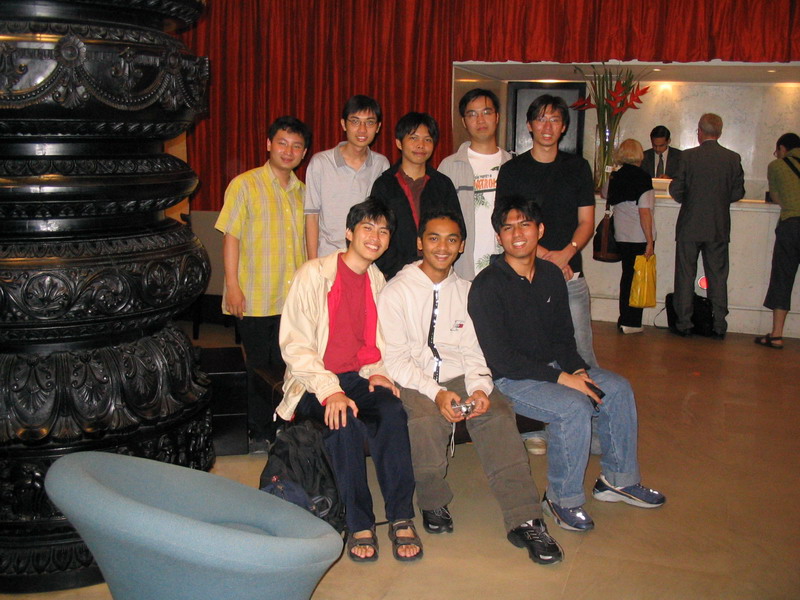 Here is all 8 Indonesian participants.
Standing (left->right): Felix Halim, David Santoso Anggakusuma, Ilham Winata Kurnia, Hanny Yulius Limanto, Pascal Alfadian
Sitting (left->right): Ardian Kristanto Poernomo, Fajar Maulana Firdaus, Prima Chairunnanda
After registered to the Park Hotel, we registered again to the Google Code Jam.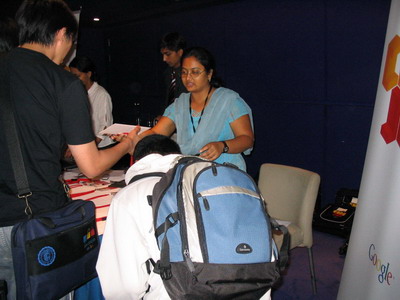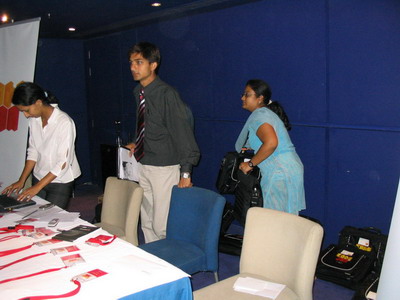 We register to get a Google Bag (along with the content) and a Name Tag.
We headed to our hotel room, I got room number 418. Like last year, I shoot the mirror.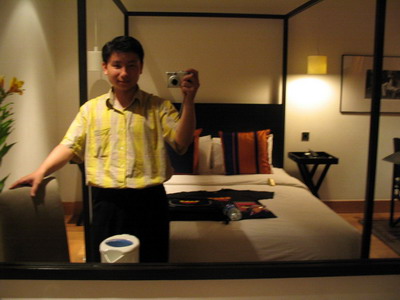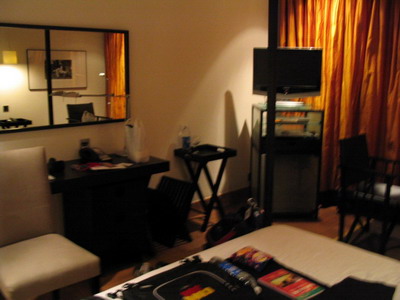 I was in room 418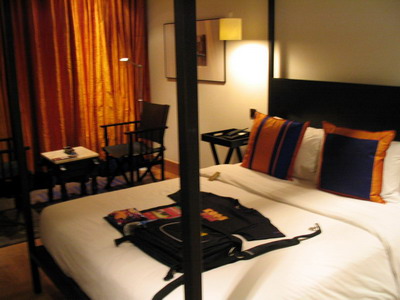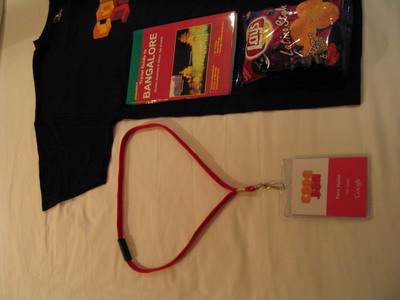 The bed, and room architecture was still the same with last year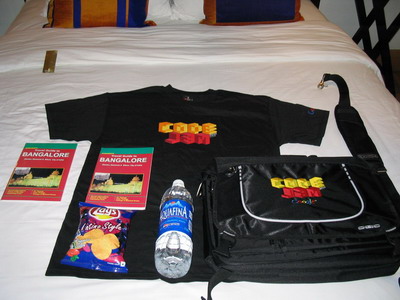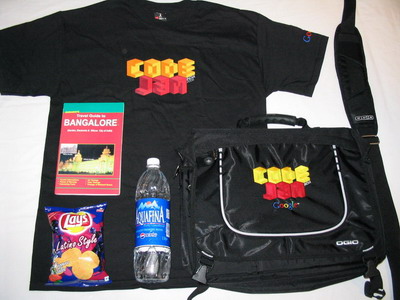 The Google Bag and its contents.
This was near midnight, I was exhausted and fell asleep easily. The bathroom was nice, btw.
Next : Day 2, Breakfast (April 7, 2006)

Back to Home